Happy weekend! Where has the week gone?!
I've had a really productive streak lately but no chance to go through my project photos yet. I hope to share some things with you next week! In the meantime, there's so much fun stuff happening out there on the internets...
- I posted about the
Short On The Line sew-along this morning
. Check it out and sign up if you haven't yet! I am excited to make some shorts for my little dudes.
- We just welcomed a new sponsor:
Sew Well Maide
. We'll do a proper introduction very soon. In the meantime, please check out
Karen's shop on Etsy
, full of original quilt patterns and handmade items. You can like her on
Facebook
too!
I love discovering blogs written by local Seattle peeps. Here are some of my favorite latest discoveries:
- Jenelle over at
Echinops & Aster
never fails to wow me with her impeccable modern patchwork! Check out this assortment of blocks:
Photo from Echinops & Aster
- I found Sarah and her blog
Becoming Gezellig
when she left a comment on one of my posts! She is an excellent writer who shares recipes, flower photos, crafty shenanigans and more.
Photo from Becoming Gezellig
- I discovered
Elegantitus
via Keli at
Drygoods Design Online
. Elegantitus is the sewing blog of Cassie, a super talented, hilarious, tattooed, swearing, quilting Seattleite. She seems to be taking a bit of a bloggy break right now, but put her on your reader for later!
Photo from Elegantitus
More link love for this week:
-
Whip Up
continues to feature provoking and inspiring essays in the
creativity guest series
. I've loved reading all these! Some recent favorites:
Blair Stocker's post about her creative process
and
Lara Cameron's essay about stepping out of the rat race
. (Did you see
our post about nature and the creative process
?)
Love these new Etsy finds:
-
The Fox In The Attic
: handmade and embroidered soft toys and pincushions!
-
Decoy Lab
: amazing laser cut bamboo clocks! I LOVE this flower pot one: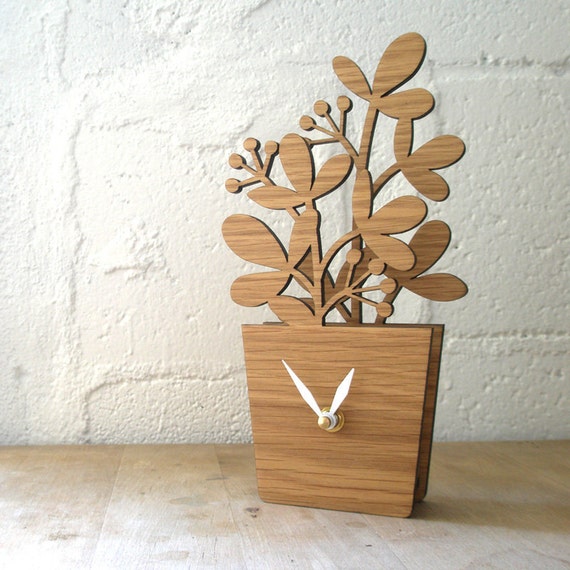 Photo from DecoyLab on Etsy
-
Foxtail Creek Studio
: unbearably cute felted scenes!
I'll stop here. My husband is hovering nearby with a beer in his hand, making fun of how many "links" I'm "loving". And that we're not "street" anymore. Whatever that means... It's going to be a long weekend. ;)
Have a great one! If you have some favorite blogs and shops, please share in the comments!