Hi Angel! How are you? I bet you are just ready to move back into your house. 3 weeks left with the remodeling, right? Hang in there!
I credit you with rekindling my interest in embroidery last year with the
Doodle Stitch Spring Sampler and other projects
. I know you're a big fan of hand stitching. I go back and forth, since I do love the speed and neatness of machine stitches. However, for certain things and specific details, you just need a needle in your hand. And once I poke the fabric and pull the needle through, I never fail to find that special and comforting zen that comes with hand work.
Yesterday, Ben skipped his nap, a common occurrence nowadays (and I know, I should consider myself lucky that he napped consistently until past 4 years old!), and he sat with me at the dining room table while I worked. And we both stitched! I set him up with burlap in a hoop, a tapestry needle and floss of his choice and he went to town stitching his name (which I wrote in marker, like I had for
Emma
). He was so focused, and so engaged -- I loved it! He did comment on how he was better than me at stitching now -- gotta love the competitiveness of boys this age. Sigh.
While he was embroidering his name with a rainbow of colors, I was working on re-doing
this sheep artwork
I completed a couple of months ago. Get this: it was never delivered by the post office, despite delivery confirmation!!! Truly heartbreaking and frustrating -- and infuriating since I forgot to insure it!!! Arrrrgh, lesson learned the hard way. Anyway, I am nearly done, just finishing all the embroidery on it.
Meanwhile, this little guy is running around and getting into all the trouble he can:
Anyway, all this talk of stitches made me seek out some inspiring embroidery in my Etsy favorites. If you're looking for fabulous out-of-the-box embroidery inspiration, check these out.
September House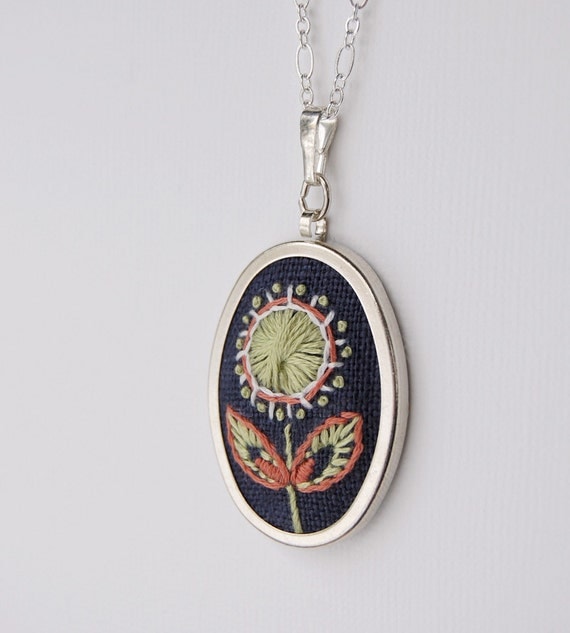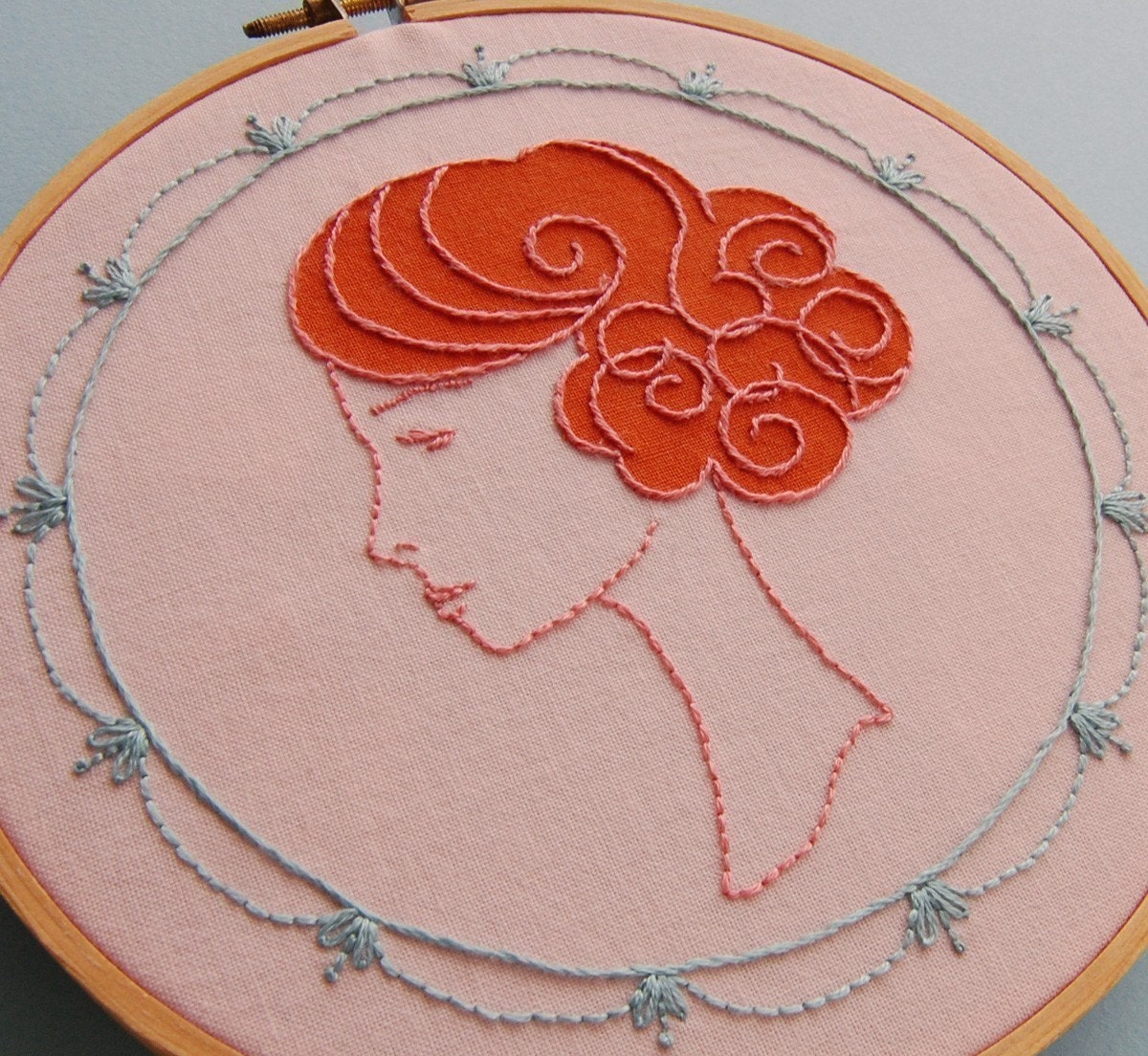 Mary's Granddaughter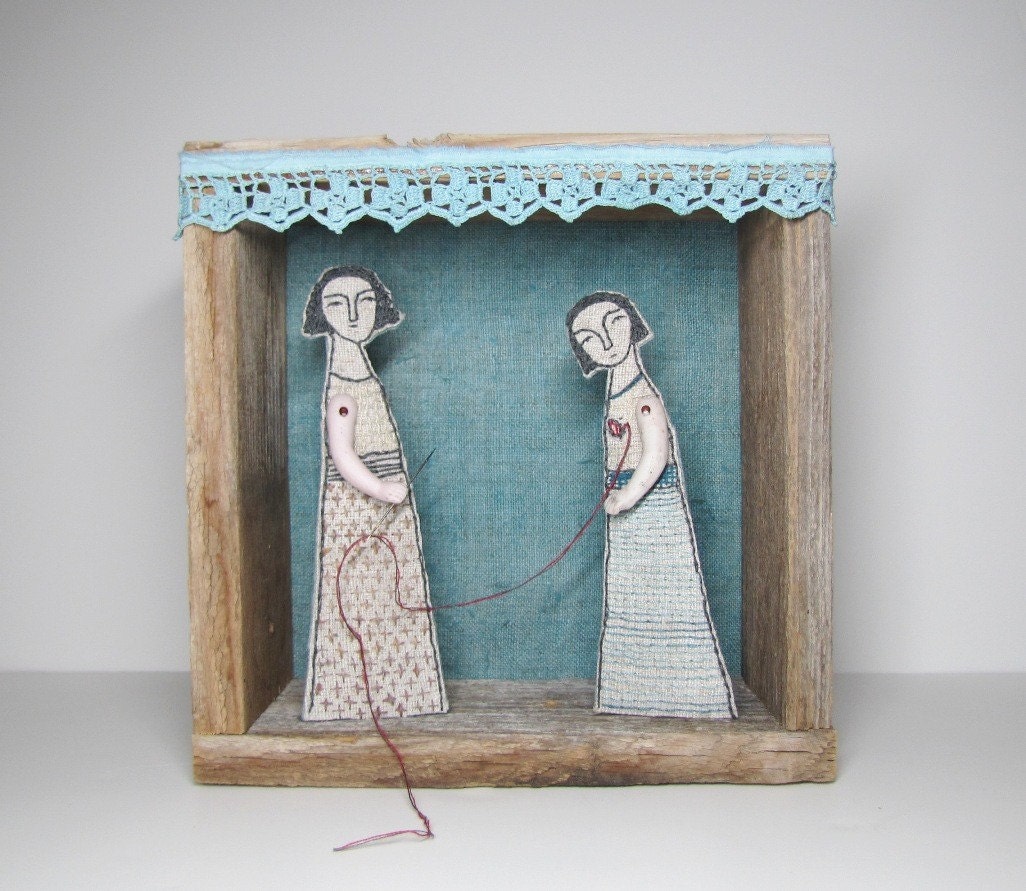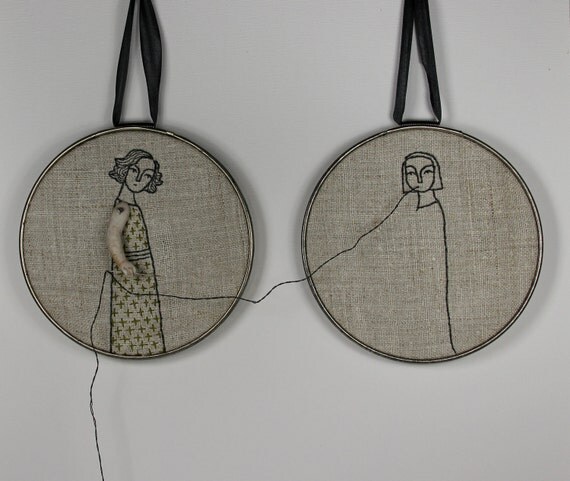 Fric de Mentol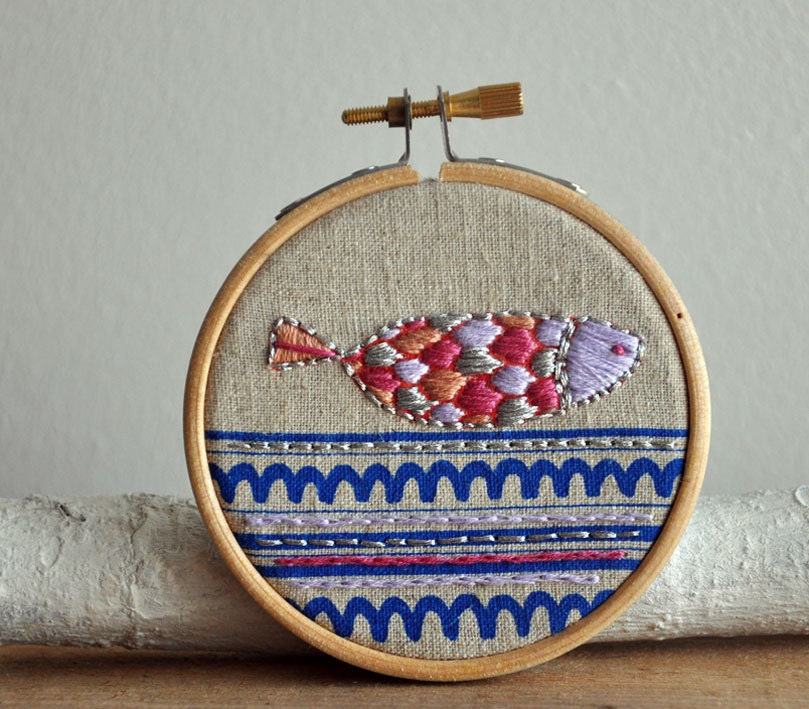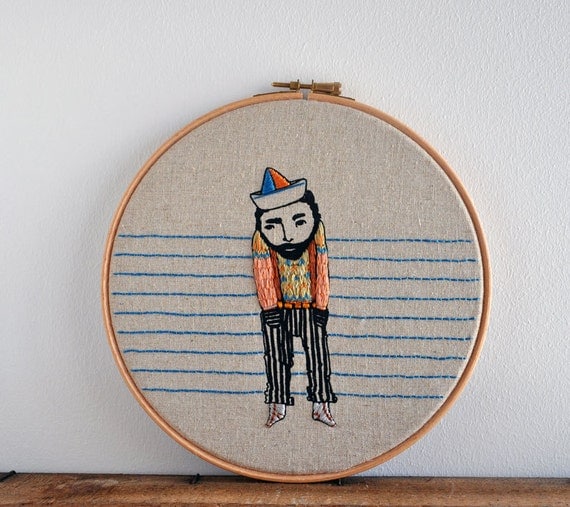 Sometimes I Swirl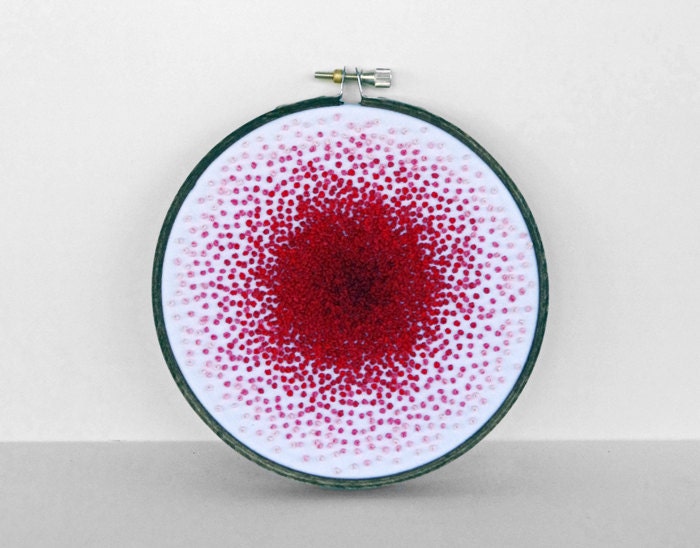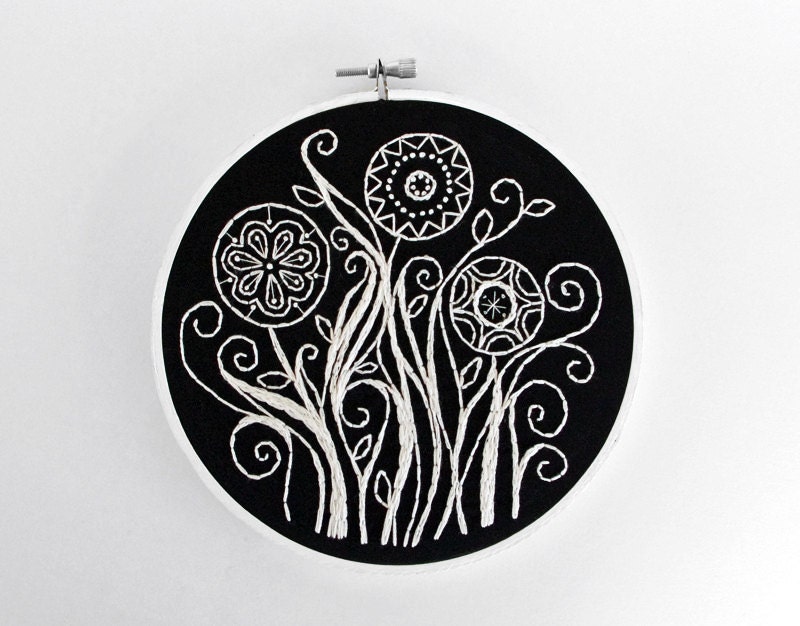 The Merriweather Council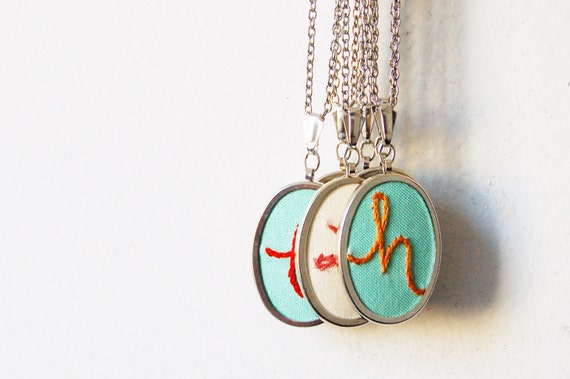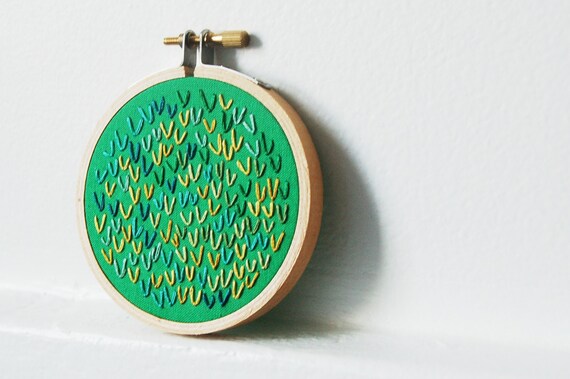 kaftan sarafan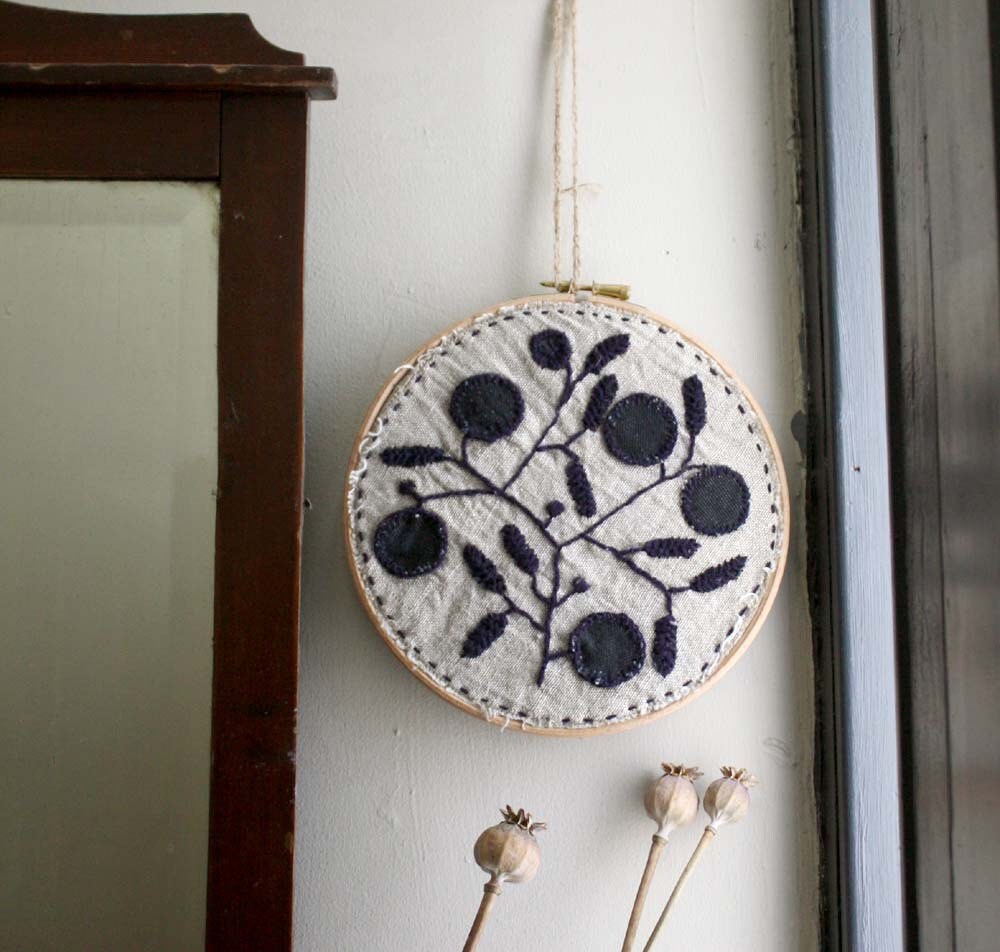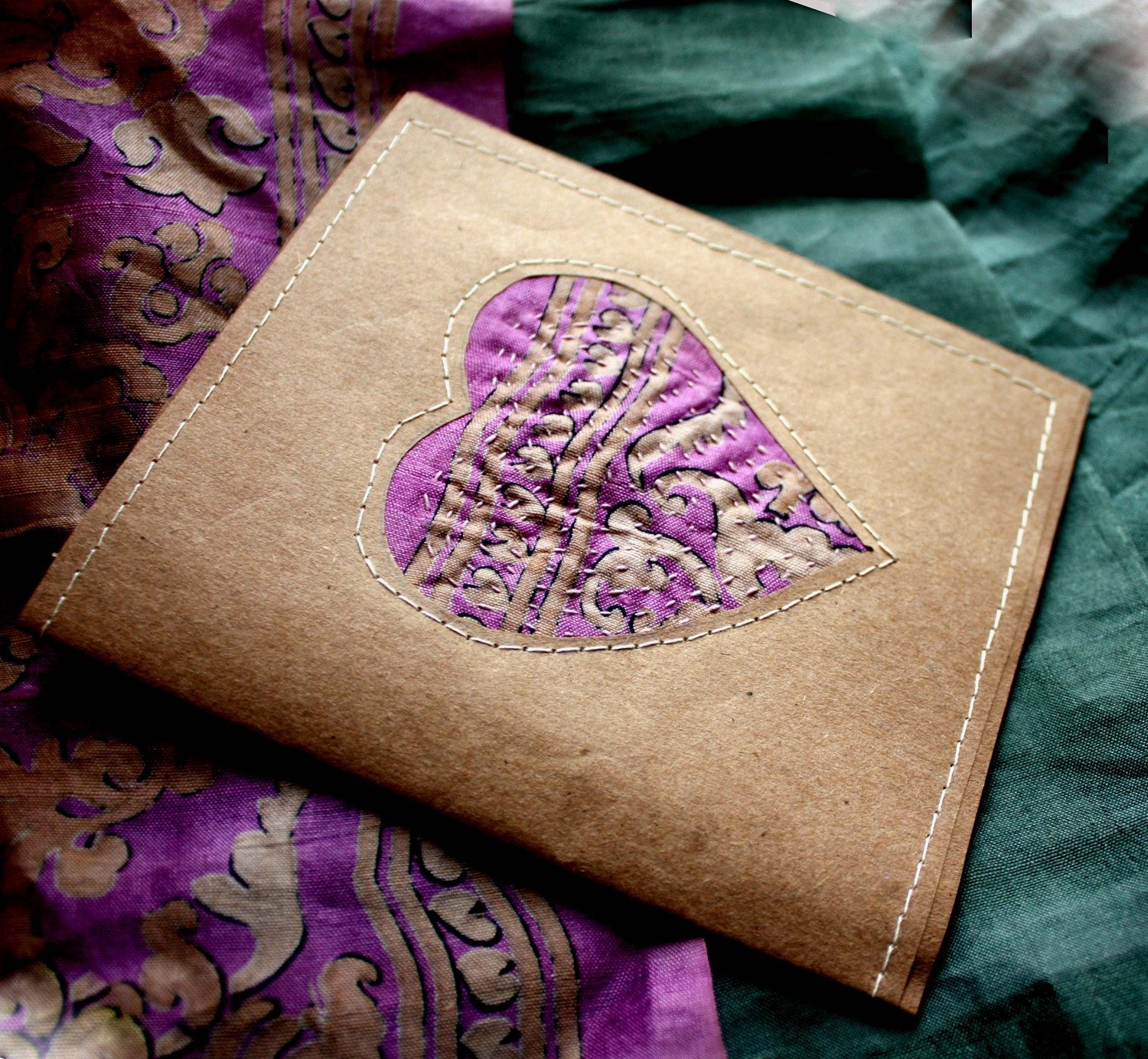 Tell me you don't want to go find a hoop and a needle right this second?! I'm in awe at the creativity that's out there. Truly inspiring.
What catches your eye in the artwork I just posted? Do you have a favorite embroidery artist I didn't show here? If not embroidery, what's your favorite hand work to zone out with? Please share in the comments!