Hi Angel! Happy Solstice!! I've been hunkering down and not posting much this week. I know you're busy too, getting ready for your Winter Solstice and Christmas celebrations and starting to pack up the house for the big remodel. How exciting!
As I type this, everyone is asleep in the house, aside from our little Christmas tree still bright and shiny in the dark night. I've been a crazed little elf every night for the past week or two. Since we're both so busy and in need to focus on our families during this lovely holiday season, let's take
a little blog vacation
. We'll be
back the first week of January
with regular posts!
But before I go, I wanted to recap some of my personal favorite moments and projects on the blog in 2011. It was an exciting year, full of fun events and so much growth, both as a blog and as individual crafters. If you're new to Stumbles & Stitches, this should be a fun little intro to what we're up to around here.
* * *
Back in March, we hosted our
first sew-along
: the
Spring Runner Sew-Along
. Rashida Coleman-Hale of
I Heart Linen
joined us for this fun experience. There were so many lovely entries. The winning runner was gorgeous and inspiring, made by Hannah of
Heartbreak Homestead
(see photo below).
* * *
In May, Angel had the idea to host
Felt Week
. For one whirlwind week, we focused on projects involving felt, featured fiber artists, shared resources and just celebrated felt in all its forms. It was such a success and we got to explore the creations of
Melissa Crowe
,
Odile Gova
,
Betz White
,
Lisa Jordan
, and
Shauna Lyman
. You can browse the archives for Felt Week
here
.
* * *
In May as well, we hosted our first fundraiser, perhaps my proudest accomplishment this year. After a record number of tornadoes unleashed their fury against the southern part of the United States, we decided to help with
"Stitch Home Alabama": A Fundraiser for the South
.
We collected nearly $900 in prizes from fabulous contributors like
Fat Quarter Shop
,
Anna Maria Horner
,
Spoonflower
,
Alewives Fabrics
,
A Child's Dream Come True
, and many more. And we raised over $3,500, donated by our wonderful, generous readers to the Salvation Army Emergency Disaster Services.
Photo from The Birmingham Salvation Army Flickr page
* * *
In June, Angel and I got to see each other! Our families spent about a week together in Washington, both in Seattle and at a beautiful location on Hood Canal. It was awesome!
* * *
In July, we hosted
Christmas in July
, another successful and FUN event. Our friends at
Lark Crafts
generously shared 4 projects from the book Fa La La La Felt by Amanda Carestio. You can find the free downloads by browsing the
Christmas in July archives here
.
Here are some of the projects Angel and I made during Christmas in July:
* * *
There was a lot of crafting, stitching and learning by the both of us this year. Some of my favorite projects by Angel were:
- The
Spring Sampler
from Doodle Stitching: The Motif Collection by Aimee Ray. You did such a fabulous job with your color choices!
- Your
burlap art with a twist
, I loved your use of felt and clever interpretation of my pumpkin art design.
- Your
hoop art inspired by Little Pink House
. Those dogwoods are just gorgeous. You knocked it out of the park!
It's funny, my 3 favorite projects of yours are all in hoops! You've made so many beautiful things this year (fairies! solstice spiral! playmats! pozy quilt!) but these 3 stand out for me.
* * *
And as far as my projects go, my favorites might be the ones for which I wrote
tutorials
. I have to really love something to take the time to write out all the steps for the projects. Here are a few:
-
Sunset Bird Burlap Art
(featured as a guest post on
Whip Up
, another highlight of my year!)
-
Charming Baby Quilt
-
Dresser revamp
(I still use that piece of furniture nearly daily!)
* * *
But I think my favorite projects of all this year are the items I've created and sewn for my new
Etsy shop
! My first two months in
business
have been so exciting. Thank you for your support!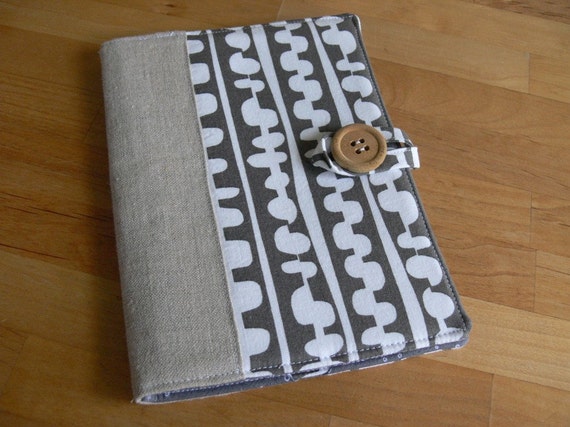 * * *
Psst, Angel opened an
Etsy shop
this year too.
2011 has been BIG! We made many new
friends
, we welcomed wonderful
sponsors
, we were
featured
on some pretty awesome blogs... I can't quite wrap my head around it. It's been a great year and we couldn't do this without our wonderful and supportive readers, thank you! I can't wait to see what 2012 brings our way.
What were some of your favorite projects and posts on Stumbles & Stitches this year? We'd love to know. Happy holidays to you and yours! See you in the new year, ready to stitch and craft!