Happy Friday! I don't know about you, but this week has flown by for us. I've been juggling two runny-nosed and poorly sleeping little dudes, along with working on a beginning inventory for my Etsy shop. I hope to launch it within a week or two, stay tuned.
Today, I thought I'd share some of my latest Etsy favorites with you!
-
Whitney Smith Pottery
continues to wow and inspire me with modern nature-inspired clay designs. I love pretty much everything in this shop (hint, hint, husband!).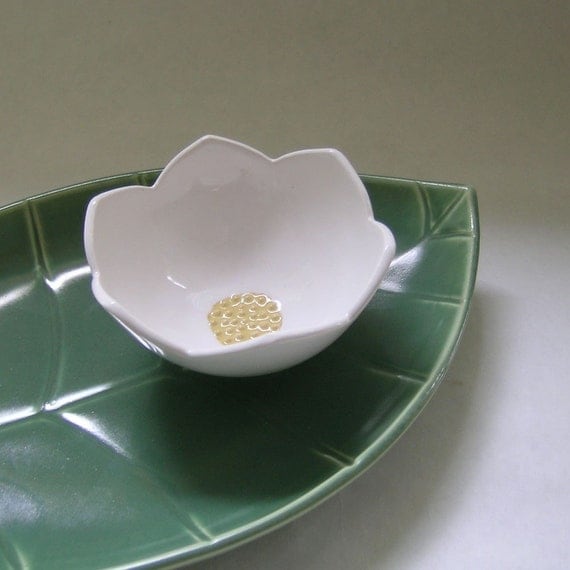 Ceramic Leaf Platter and Lotus Bowl Set by Whitney Smith Pottery
- Check out the
Quilting Acres
: lots of hand dyed wool fabric, perfect for wool applique, dolls, etc. I was really drawn to the clean and clear photos of her wool!
- I recently discovered
twoems
via Pinterest and love her bold, colorful art. For some reason, it gives me all sorts of ideas for quilts!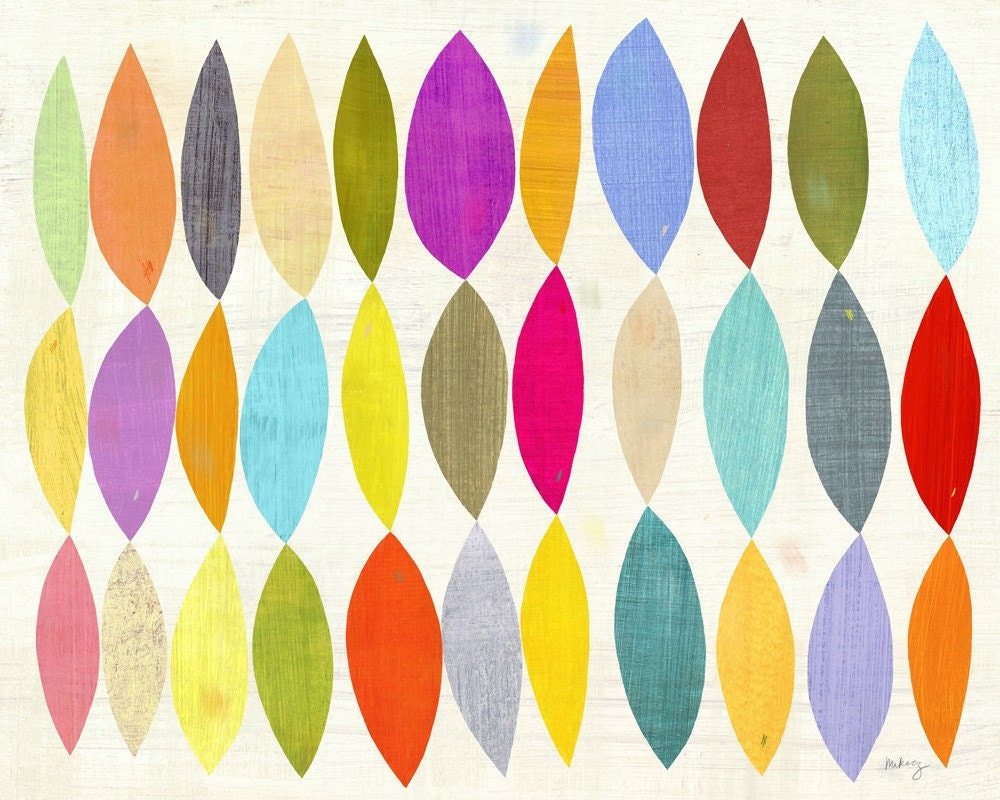 Abstract Design by twoems
- Want some fabric? Check out
The Fabric Shoppe
. They've got quite a selection, and some great fat quarter bundles.
- Australia is home to many talented hand printed fabric designers. Some of my favorites include
Old Grey House
,
Blueberry Ash
and
Melbomba
.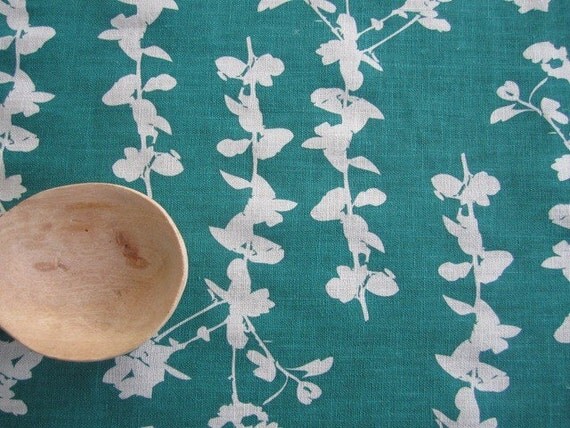 Hand Screen Printed Fabric - Leaf in Jade Green on Parchment by Old Grey House
- The cute, practical and sassy pincushions over at
Happy Find
crack me up.
- Many of you already Geninne Zlatkis from her
popular art blog
. Her
Etsy shop
is such a fresh breath of inspiration, filled with gorgeous watercolors. Lots of birdies!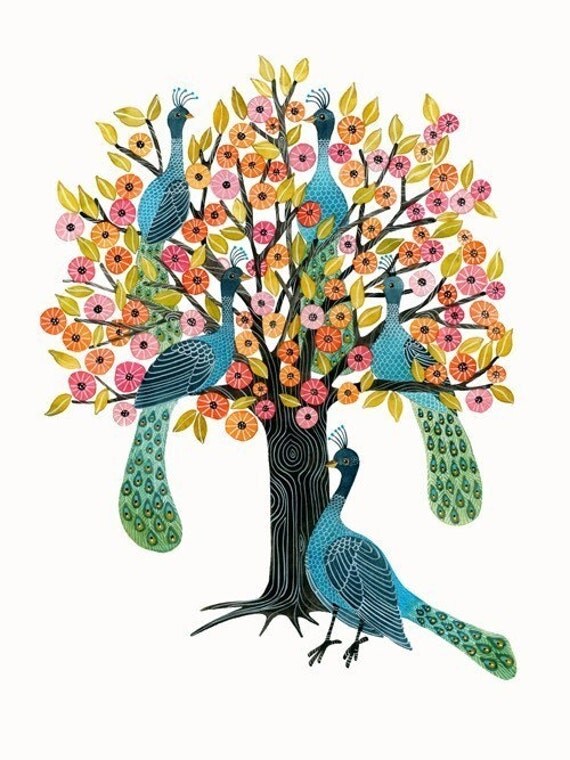 Peacock Tree by Geninne Zlatkis
And I could go on and on but I think I'll stop here. We're headed to the South Lake Union Park today to check out boats and float planes. It's a clear sunny day, we're going to make the best of it! I hope you have a wonderful weekend.
Found some fun stuff on Etsy lately? Let us know in the comments!

If you have an Etsy shop and would like to place an ad on Stumbles & Stitches, we've put out a call for fall/winter sponsors with special holiday rates. We'd love to work with you!