Happy Friday! I don't know about you, but this week has flown by for us. I've been juggling two runny-nosed and poorly sleeping little dudes, along with working on a beginning inventory for my Etsy shop. I hope to launch it within a week or two, stay tuned.
Today, I thought I'd share some of my latest Etsy favorites with you!
-
Whitney Smith Pottery
continues to wow and inspire me with modern nature-inspired clay designs. I love pretty much everything in this shop (hint, hint, husband!).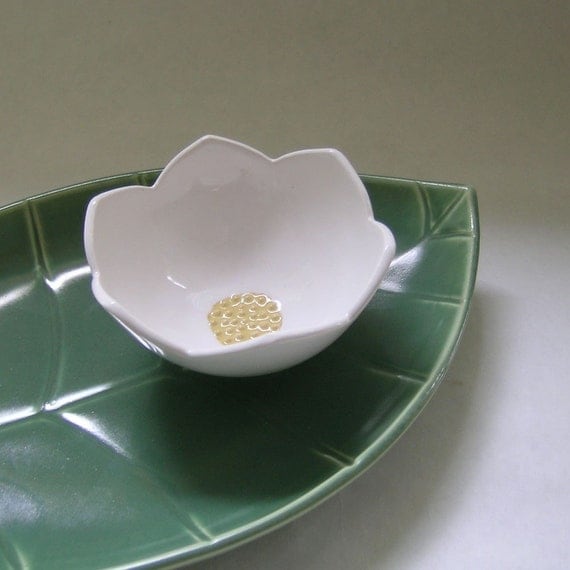 Ceramic Leaf Platter and Lotus Bowl Set by Whitney Smith Pottery
- Check out the
Quilting Acres
: lots of hand dyed wool fabric, perfect for wool applique, dolls, etc. I was really drawn to the clean and clear photos of her wool!