I cannot believe it's almost Friday already. Where has this week gone? I've been so sleep-deprived (and so distracted by the awesome
Millennium Trilogy
...) that I haven't registered the passing of the days. But, we've had a little bit of snow this week and a whole lot of fun with snow balls. Boy, how nice it is not to be hugely pregnant for this round of snow flakes!
Anyway, here I am babbling again. How 'bout I share some links?
- Beautiful oil cloth placemat by
Wren Handmade
via
The Purl Bee
. I am so making something like this when Henry starts eating solids!
- I have been living vicariously through
Design Mom
who just moved her whole family to France! Brings back so many memories of my childhood and adolescence! The hubby and I frequently think about doing something similar some day.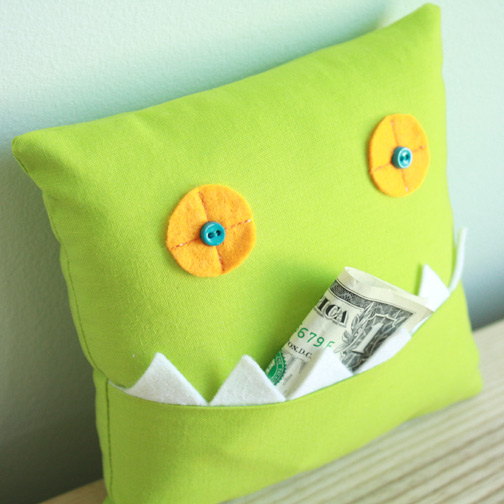 Photo by The Long Thread
- I love this
Monster Tooth Pillow
by The Long Thread via
MADE
. Ben has been obsessed with losing teeth for over a year now. The first lost tooth is most likely still a good couple of years off, but I'd better be ready for that big event!
- Awesome toy bag tutorial on
Zaaberry
via
Made by Rae
- Another fab tutorial via Made by Rae is this
Play Mat / Messenger Bag
by Ginger Cakes. Wow! Check out the
Made by Rae post for tons of ideas for "Boys on the go!"
.
- I can't wait to see this new line out,
Storyboek by Jan-Cyn for Birch Fabrics (via A Sewing Journal)
, wouldn't it make a super cute baby quilt?
- Speaking of quilts, I really like
this quilt top by Bloom
. What a great way to feature large scraps of cool fabrics!
And that'll do it because I now have a very cranky baby on my lap. Gotta go!!